Past webinars
Date
Title
Speakers
12 July 2016
14:00 CEST
Sharing the experience of the EMMA platform. Looking to the future
Carmen Padrón-Nápoles, ATOS, Spain

Rosanna De Rosa, University of Naples "Federico II", Italy


25 May 2016
14:00 CEST
Boost the impact of your MOOC using Europeana Collections
Milena Popova, Europeana, The Netherlands
Ilaria merciai, University of Naples "Federico II", Italy
Anna Maria Tammaro, University of Parma, Italy
Getaneh Alemu, Southampton Solent University, UK
24 May 2016
14:00 CEST
Using Social Media effectively in your MOOC
Eleonora Pantò, CSP, Italy

Sally Reynolds, ATiT, Belgium

5 April 2016
14:00 CET
Capturing and delivering effective video as part of your MOOC including the innovative use of video to enrich your learning offer
Mathy Vanbuel, ATiT, Belgium

Deborah Arnold, University of Burgundy, France

10 March 2016
14:00 CET
Task-centred approach to MOOC design: challenges and opportunities
Mart Laanpere, Institute of digital Technologies, Tallinn University, Estonia

Olga Firssova, WELTEN Institute, The Netherlands

1 March 2016
14:00 CET
Creating and delivering multilingual MOOCs based on the use of the translation and transcription service of UPV
Jorge Civera, Universitat Politècnica de València, Spain

Ruth Kerr, University of Naples "Federico II", Italy

16 February 2016
14:00 CET
Tracking and monitoring learners in MOOCs – learning analytics as a guide to what is actually happening in the MOOC
Chiara Ferrari, IPSOS, Italy

Kairit Tammets, TLU, Estonia

4 February 2016
14:00 CET
Delivering a MOOC on EMMA: structure, tools and features
Ruth Kerr, University of Naples, Italy

Marco Cerrone, University of Naples, Italy

17 November 2015
14:00 CET
Can we talk about "European" MOOCs?
Rosanna De Rosa, University of Naples, Italy

Darco Jansen, EADTU, The Netherlands
Content coordination
Universitat Oberta de Catalunya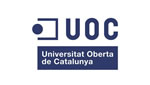 Moderators
Sally Reynolds is an experienced project manager and has been involved in European cross-border collaborative work in the field of technology-enhanced learning since the early 90's. One of the Directors of the media company ATiT, Sally has a particular interest in the value and impact of media in teaching and learning and is one of the founders of the annual MEDEA Awards as well as the annual Media & Learning conference run each year by ATiT and the Flemish Ministry of Education. Sally is also an experienced evaluator, communicator and trainer, leading and guiding workshops, seminars and training sessions.
Carmen L. Padrón-Nápoles, ATOS, Spain
She holds a degree in Computer Engineering from Superior Polytechnic Institute José A. Echeverría, Havana, Cuba and a Ph. D. in Computer Science from the University Carlos III of Madrid, Spain. Currently she works in ATOS Research and Innovation as Head of the User Experience Research Line and Project Manager in Technology Enhanced Learning Area of the Public Sector. She was member of the Networks of Excellence STELLAR and GaLA and is involved in the INTELLEO, HOTEL, VERITAS, DRIVER and EMMA projects funded by EC under FP7 and CIP frameworks. Before joining ATOS she worked as lecturer and researcher in the Computer Science Department at University Carlos III of Madrid, Spain from 2003 until 2009. In previous years, she worked as Software developer, Web designer and System administrator in ePortas GmBh; Düsseldorf, Germany and in the Centre of Informatics and Culture Applied Systems, Ministry of Culture, Havana City, Cuba.
She has more than 15 years of research and development experience related to technological support for education and learning; Web-based systems, Multimedia, IMS Learning Design, Instructional Design, Computer-supported Collaborative work, CSCL, Game-based learning, Usability, User Experience design, Formal models for knowledge representation and Emerging technologies deployment impact on learning practices.
Francis Brouns, WELTEN Institute, The Netherlands
Dr. ir. Francis Brouns started in 1998 at the Welten Institute (formerly CELSTEC), the Research Centre for Learning, Teaching and Technology of the Open Universiteit. Her research is on developing innovative learning environments and supporting lifelong learners, with a particular focus on collaborative and social learning, peer support, learning networks and MOOCs.
Olga Firssova, WELTEN Institute, The Netherlands
Dr. Olga Firssova is Assistant professor at WELTEN Institute, Centre for Learning, Teaching and Technology, Open University Netherlands. Firssova has been involved in course and curriculum design, quality assurance and evaluation projects at the OU for 10 years and has been teaching various courses at the Master of Educational Science program. Research interests and areas of expertise include course and curriculum design, academic writing and design for inquiry-based learning with technologies. Knowledge construction in Massive Online courses is her new research interest. Currently Olga is involved in two European projects: weSPOT (working environment for inquiry-based learning) and EMMA (European Multiple MOOC Aggregator).